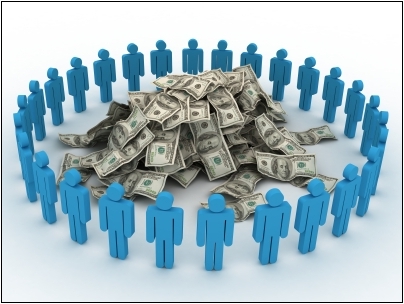 Cult favorite video game developer Double Fine recently shocked investors by raising over $1 million in 24 hours on Kickstarter for its new adventure game, despite the genre's supposed death. This has led critics to speculate that crowdsourcing isn't just the hottest new thing to happen to startups and small business owners since Apple's App Store; it may also present tomorrow's most promising new source of venture capital and angel investment.
From both research and ROI perspectives, the model makes sense. Why spend years building a better widget when you can instead find and fund tomorrow's next million-dollar idea simply by asking potential customers? Crazy? Not so much. Wasting thousands on research and development up-front, then manufacturing thousands of unproven goods, hoping that they'll actually align with market needs years hence is now an unnecessary approach. Through crowdsourcing fundamentals — requesting feedback or recruiting help from public donors via open calls for assistance — you can gauge demand for and create bankable products from day one. That's what entrepreneurs call risk mitigation.
Under current business models, creators can only make educated guesses as to what consumers will buy and how much. By letting shoppers fund only ideas they like best, you know exactly what to create, and in what quantities. Repositioning up-front spends more heavily around development vs. marketing, crowdsourcing allows you to deliver a high-quality product that essentially sells itself. Better still, pre-orders provide working capital to fuel production, and donors feel more emotionally invested in the end result.
To start the process, create just enough design samples, documents and drawings of your product or service to convey its unique selling points. Then, build short two- to five-minute videos that highlight key features and introduce team members and mission statements. Doing so promotes viewer empathy, attractively showcases core concepts and provides a user-friendly platform for sharing your elevator pitch on social media.
When summarizing your product or service, discuss no more than three to four main benefits. Include short, bulleted text descriptions, screenshots, photos and 90-second maximum film clips to dive deeper into supporting topics. And don't forget to dress for success. Regardless of available capital, always double down on visual presentation: People tend to judge on first impressions, and a picture's worth a thousand words.
Read the Full Article at Mashable.com