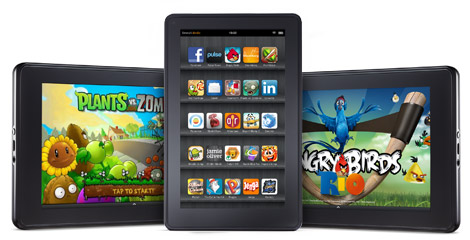 We've entered the final quarter of 2011. What can we expect from 2012? A few folks have made guesses that involve prosperity, massive changes for all of mankind, and oh, something about an impending apocalypse.
We won't be able to draw any conclusions about 2012 'til its noteworthy events actually happen (or don't happen), but we can put our faith in this much: Video games will still be around. We can even guess at some upcoming predictions based on the market today.
More Demo Streaming — It's going to take longer than a year before game streaming services like OnLive and Gaikai will wield enough weight to compete directly with smaller downloads and triple-A retail purchases. But with big retailers like GameStop making serious attempts at utilizing streaming technology, we may see more than a few consumers switch to the cloud for their gaming fix.
For now, we can definitely expect to see more demo streaming in 2012. Wal-Mart and Gaikai already have plans to work together to bring game previews to curious boys and girls, who will then presumably purchase the full game at retail, or online, if they can afford the bandwidth. It's a good compromise for introducing people to game streaming without overtaxing their internet service providers.
More iOS/Tablet Game Penetration — The upcoming iPhone 4S and the Kindle Fire from Amazon means that more people than ever are going to have their hands on a smartphone and/or an affordable tablet. Cue games, games, games. While true technophiles will put their new toys on the highest shelf in the house and therefore out of reach of sticky little hands, older phones will be bequeathed to younger sisters and brothers. The Angry Birds and their kin will fly for at least one more generation.
The Battle for People's Time Heats Up — The console market, the handheld market, and the smartphone/tablet market are already competing for people's time–and the competition is only going to get more intense. The iPhone 4S and Kindle Fire are only part of the equation: We'll also have to make room in our hearts for the Wii U, the PlayStation Vita, and the Nintendo 3DS, which should be hitting its stride next year. Moreover, we'll have to keep an eye on Sony and Microsoft, because whatever they've got planned for the next console generation will almost certainly surface in the coming year. Oy!
More Free-to-Play, Even for Big Budget Games — One way to get people's attention is to give your product away for free. That's why the free-to-play formula will likely thrive in 2012.
Fewer Social Games? — This is a tough call to make. Critics of social gaming believe the genre exists in a bubble that's set to pop any time now. That's not necessarily true; social gaming has been around long enough to prove it has longevity, Zynga's still bathing in money, and EA's The Sims Social has been a tremendous success, indicating that people are not sick of social games just yet.
However, we have to admit that the market for social games is getting, er, a bit crowded. Undeniably, part of the problem can be blamed on eager, money-hungry developers elbowing their way into the crowd while crying, "ME ME ME." The herd simply has to thin, and we might see that happen in 2012. Zynga and EA have a stranglehold on social gaming, and smaller devs are being left with less room to breathe. Before much longer, they'll seek their fortunes elsewhere.