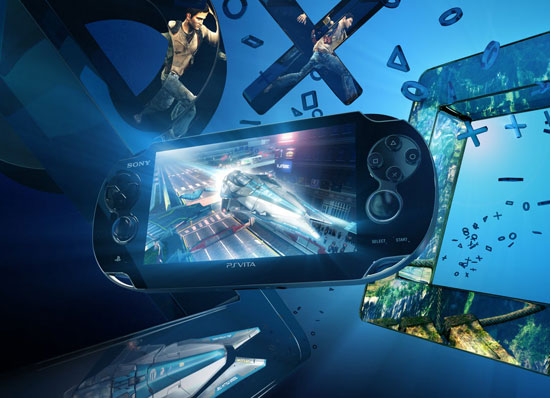 The PlayStation Vita has finally made its North American debut, but a game console is a sad creature if it doesn't have a few good games to accompany it at birth. If you're thinking of nabbing Sony's new handheld, here are five games you might want to consider.
Uncharted: Golden Abyss (Action/Adventure) — It's Nathan Drake's first adventure on the Vita, and happily, nothing is lost in the transition from his usual stomping grounds on the PlayStation 3. The (imported) game commands a solid amalgamated score from critics, all of whom have nice things to say about the game's gorgeous graphics and deep action-adventure gameplay.
"Uncharted: Golden Abyss is an essential purchase [for the Vita]," writes Alan Purvis of PocketGamer.co.uk. "It really shows off what the new handheld can do, squeezing the best bits of home console gaming into your pocket, adding some new modes of interaction and taking nothing away in the process."
Little Deviants (Arcade/Minigames) — Little Deviants is a suitable name for a game that's all about, er, touching the PS Vita on its front and its rear. The game is actually a collection of activities that show off what the Vita's gyroscope and touchpads (particularly its rear touchpad) is capable of. Little Deviants is good, solid fun, and if you're still mystified about what the Vita can do, it serves as an excellent showcase.
Rayman Origins (Platforming) — At the start of every year, we glance backwards to take note of which excellent games got trampled in the holiday hype. In 2011, that game was Rayman Origins, Ubisoft's charming multi-console platforming game. Luckily, Rayman Origins is also a PS Vita release title, so you have a chance to make things right by experiencing this gorgeously animated side-scroller. The PS Vita release of Rayman Origins is strictly single-player fare, unlike its console-based cousins, but playing the game at your own pace isn't necessarily a bad thing.
Touch My Katamari (Action/Puzzle) — The gameplay that drives the Katamari series ought to be familiar by now: you roll a ball (a katamari) over objects in order to pick them up and make a bigger ball, presumably to fix something in the sky that your demi-god father shattered after he went on a bender. However, Touch My Katamari utilizes the Vita's touchpads to allow you to squish and stretch the katamari, and squeeze it into unconventional places. Aside from the new touch-based functions, Touch My Katamari is a familiar title–but that's not a bad thing at all if you're a fan of the series' nutty goals and atmosphere.
WipEout 2048 (Racing) — Wipeout is a veteran game series that seems to have accompanied every system release since the original Sony PlayStation. WipEout 2048 for the Vita continues the series' proud tradition of intense anti-gravity racing and music that'll put you in the mood for driving at speeds humanity was never meant to experience. Plus, you can take the game on the bus and pretend you're going way, way faster than 30 miles per hour down a grey city street!