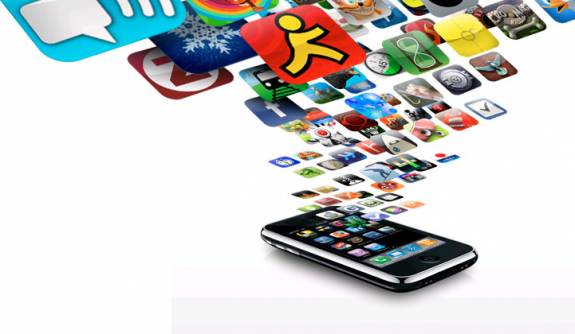 It might be hard to think of the digital realm as cutthroat territory, but believe it or not, online game stores are constantly battling one another for your space dollars. The market is a pretty interesting place at this current time: it's a bustling jumble of services that includes veterans and dozens of newcomers that are trying to get in on a good thing. Some digital distribution portals offer access to exclusive titles, or are convenient to use thanks to menagerie of payment options. Others services also boast busy communities.
In the interest of sorting things out to the best of our ability, here's a list of the ten best digital game distribution services.
Steam — Valve's PC-based game download service has been around since 2003, which makes it one of the more reliable (and certainly better-known) digital distribution platforms. Indie developers like to utilize Steam because it promotes deals like the "Humble Indie Bundle," which gives smaller games a chance to shine. Major publishers can also be found on the platform. Simply put, Steam isn't at a loss for content.
Nor is it at a loss for users. Steam's community, forums, and chat are all extremely active. Play Portal 2, play Team Fortress 2, and make a friend!
Direct2Drive — GameFly's Direct2Drive is one of Steam's competitors, and, as its name suggests, it puts games directly on your hard drive. Though Direct2Drive is indie-friendly and sponsors a monetary award at the Independent Games Festival, its drive to compete with Steam has landed the service in past controversies. In 2009, Direct2Drive refused to sell Activision's Modern Warfare 2 because of the game's integration with Valve's Steamworks. Nevertheless, it's a robust alternative for anyone who wants to step away from Steam.
Good Old Games (GOG.com) — Want to play those fantastic old games you enjoyed on your 486 and on Windows 95, but don't want to mess around with emulators or your .bat file? Good Old Games lets you buy classics that have been engineered to run on higher-end machines. Their prices are low, they take major credit cards and PayPal, and their downloads come with complete manuals and occasional bonuses, like game soundtracks.
Origin — Origin is EA's answer to digital distribution, and not surprising, it's come out swinging. EA wants Origin to match Steam's heft by Spring 2012, and at this point, it's not clear whether or not Origin will sway some of Valve's staunchest supporters. However, Origin does have a sizable user community, as well as networking options via Facebook, Xbox Live, and the PlayStation Network. If EA keeps working at Origin–and there's no doubt it will–it might wind up standing shoulder-to-shoulder with Valve before 2012 is done.
Amazon — Though we tend to associate Amazon with physical products that arrive at your door in smiley-faced packages, the online retail giant also distributes downloadable games for great prices. Keep your eyes open for frequent sales and deals.
Xbox Live Marketplace — Microsoft and the Xbox helped bring digital game sales to mainstream console owners, most of whom had, until that point, simply assumed that games were bought at EB Games and Wal-Mart. The Xbox Live Marketplace has since become the most recognizable and successful console-based digital platform of all time, and it can't be beat for its game selection.
PlayStation Network – Like the Xbox Live Marketplace, the PlayStation Network provides a wide selection of downloadable games–and a few exclusives, like classics from the original PlayStation's game library. Unlike Xbox Live Marketplace, however, membership on PSN is free, and indie developers can even score funding for their projects.
App Store — Ah, well, can we really list the best, most influential digital game distributors without making mention of Apple's App Store? The App Store has introduced gamers to cheap and free-to-play titles–some of which are of surprisingly good quality–and many indie studios get their start by putting together and distributing iOS games.
Nintendo eShop — Nintendo has a lot to learn about treating its online stores right, as we can see by observing the woefully under-serviced Wii Shop Channel and Nintendo DSi Store. However, its 3DS-based shop, the eShop, already has some strong offerings, including 3D remakes of classic NES games like Kirby, and some choice Game Boy emulation. You get a B for effort, Nintendo. Keep on going.
Ubuntu Software Center — A free digital platform for purchasing and installing software in the Ubuntu operating system. USC is an ongoing project to which anyone can lend their skills and expertise. It's always in need of contributions from artists, copy editors, and Python-savvy coders, so if you're competent, roll up your sleeves and help the greater good.